Welcome to Thermal Shield
®
It takes more than guesswork to ship temperature-sensitive perishable goods. Understanding the rigors of getting your company's product to the customer within a specified temperature range can be a daunting task for many. Can you guarantee the safety and efficacy of your product by the time it reaches the consumer? We hope so because there's more at stake than product returns. Your reputation, product integrity, and brand image depend on it
Cold Chain packaging presents unique challenges that go beyond simply throwing your products in a foam cooler and sending it on its way. Does your pack-out take into consideration changes in summer to winter profiles? Or temperature excursions caused by delays in delivery? Did the package sit at the customers' doorstep all day in hot, humid temps until they arrived home? Worst case answer is "yes" to all of the above. Don't leave these questions to chance.
Whether shipping refrigerated, frozen or ambient products, Thermal Shield® has more than two decades of experience in helping customers protect their valuable shipments. In that time our team has helped thousands of companies from large fortune 500 life science manufacturers, all the way down to the independent specialty chocolatier that's just getting started. Our talented team of temperature assurance professionals can help answer your toughest questions regarding cold chain packaging. By employing the latest methods and technology to determine appropriate materials for use, we can custom tailor each application based on a defined set of parameters.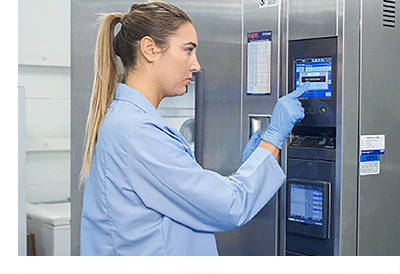 Thermal Shield's lab services provide detailed, data-driven analysis of small and large parcel shipments based on realistic expectations your package may encounter in the distribution environment. Our on-site temperature chamber is a valuable tool in determining success or failure of your current pack out. By using our state of the art test chamber that replicates almost every weather condition and environment your package is exposed to, we can determine why a package might fail and make necessary changes to achieve positive results.
Using ISTA global standards, our experts will develop a thermal profile that matches your desired distribution channels for both summer and winter. Thermal Shield's skilled technicians are adept at qualifying and validating your cold chain packaging based on proven methodologies that offer the greatest assurance of repeatable, documented success for our clients.
Read More

©1994-2022 Thermal Shield
®
All Rights Reserved |
Legal Notice
|
Privacy Policy
Other Thermal Shield websites:

www.Nature-Pack.com
|
www.frontierpaperco.com
|
www.passiveinsulation.com
Patent/Trademark Statement: Thermal Shield®, Xpander Pak®, Nature Ice™, Growler Pak®, Nature-Pack™, BioMailer®, BioCooler™, Pallet Shield® & Cargo Shield® are federally registered trademarks. All other trademarks, copyrights or logos sited herein are the property of Thermal Shield® products. U.S. Patents 5,820,268 / 6,007,467 / 6,080,096 / 7,021,524 / 7,140,773 with additional patents pending.