Custom Options
When it comes to customization, we set new standards. We pride ourselves on creating customer specific solutions for your application. We can die-cut Thermal Shield® into special shapes or add functional features such as :
A re-usable liner with a reinforced bottom
Our new re-usable retail bags include a convenient carry handle, Velcro closure and reinforced bottom to support extra weight. No Box Needed!

New! Crystal clear resealable tape can be applied as a cost effective alternative to velcro. This double sided tape remains permanent on one side upon application, while having a low resistant adhesive on the other for a reusable seal.

* Call For Pricing

---
COST-EFFECTIVE
REUSABLE SEAL
---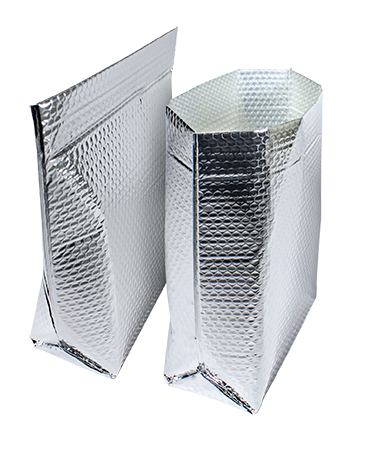 When in need of structural integrity while transporting a liner out of the box, we can meet your weight requirements. This is done by reinforcing our liners with multiple layers of 3mil water-resistant corex to provide you with the support your parents otherwise never gave you.

* Call For Pricing

---
ADD STRENGTH &
MAINTAIN SHAPE
---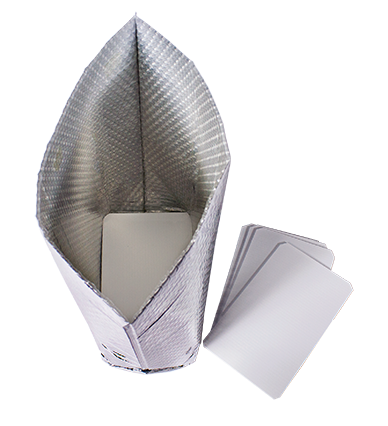 Our portable Thermal Shield Cooler bag combines all features necessary to create a completely reusable, insulating and water resistant travel bag. With a reinforced bottom, resealable top and easy-carry handle you can transform a 3D liner into a portable cooler for social or sporting events.

* Call For Pricing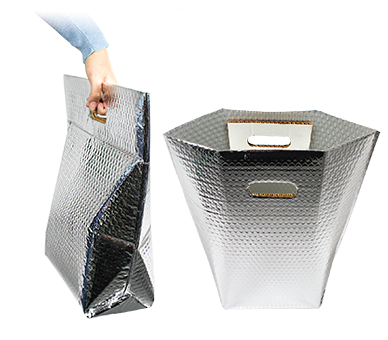 The number one concern when reusability is required is an easy open and close feature. Velcro will give you a strong seal through a simple two step folding process while being able to withstand extra weight without opening.
*Velcro tabs on the side are optional as well.

* Call For Pricing

---
STRONG WATER
RESISTANT SEAL
---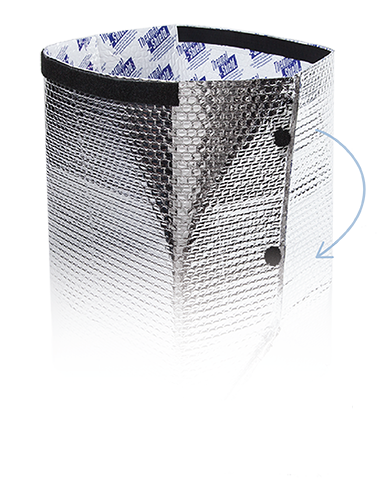 Our standard gusseted bags deliver a very durable and secure bottom to form fit any size box. It is completed by a single seal on both sides of the bag with industrial grade adhesive. This also allows the customer to retrieve the liner from the box even with heavy contents.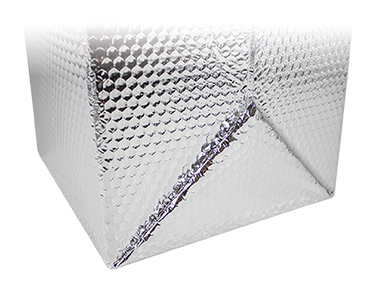 ©1994-2022 Thermal Shield
®
All Rights Reserved |
Legal Notice
|
Privacy Policy
Other Thermal Shield websites:

www.Nature-Pack.com
|
www.frontierpaperco.com
|
www.passiveinsulation.com
Patent/Trademark Statement: Thermal Shield®, Xpander Pak®, Nature Ice™, Growler Pak®, Nature-Pack™, BioMailer®, BioCooler™, Pallet Shield® & Cargo Shield® are federally registered trademarks. All other trademarks, copyrights or logos sited herein are the property of Thermal Shield® products. U.S. Patents 5,820,268 / 6,007,467 / 6,080,096 / 7,021,524 / 7,140,773 with additional patents pending.