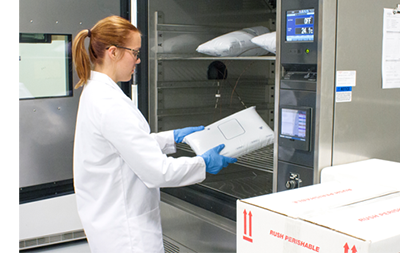 Chamber Testing
Mimic real life supply chain conditions
Validated chamber and thermal couples
Wide range of testing parameters: -35°C to 180°C
Large 32 cu. ft. Capacity allows 5 design pack outs in a single temp. cycle
ISTA 7D and 7E summer/winter profile testing with detailed reporting
*Call for further information
With detailed reporting, we can provide you specific, hard data to show you when or why a possible package may fail in transport and how alternative solutions may be a better option. These features combined with a test chamber temperature range of -35°C up to 180°C give Thermal Shield® a full range of abilities to assist you and provide invaluable information in relation to your needs.
Thermal Shield® can also assist you with actively viewing the thermal condition of your shipment with our thermal imaging equipment. This lets us give you static or active pictures with temperature measurement data on "in process" testing to see exactly what area of a shipping solution may be failing. Our thermal imaging equipment is another tool Thermal Shield® can offer to give you a full representation of how your packout is performing in real world conditions.

TESTING RESULTS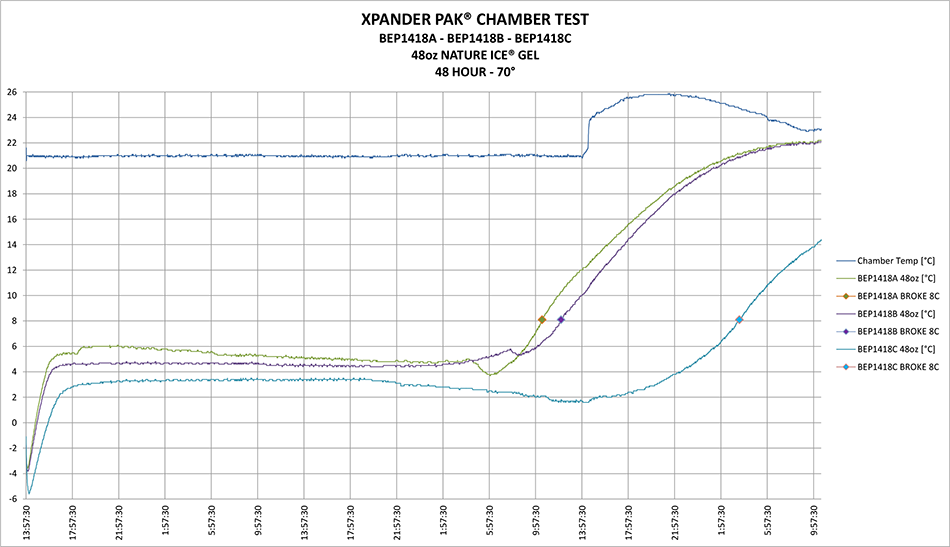 ©1994-2022 Thermal Shield
®
All Rights Reserved |
Legal Notice
|
Privacy Policy
Other Thermal Shield websites:

www.Nature-Pack.com
|
www.frontierpaperco.com
|
www.passiveinsulation.com
Patent/Trademark Statement: Thermal Shield®, Xpander Pak®, Nature Ice™, Growler Pak®, Nature-Pack™, BioMailer®, BioCooler™, Pallet Shield® & Cargo Shield® are federally registered trademarks. All other trademarks, copyrights or logos sited herein are the property of Thermal Shield® products. U.S. Patents 5,820,268 / 6,007,467 / 6,080,096 / 7,021,524 / 7,140,773 with additional patents pending.